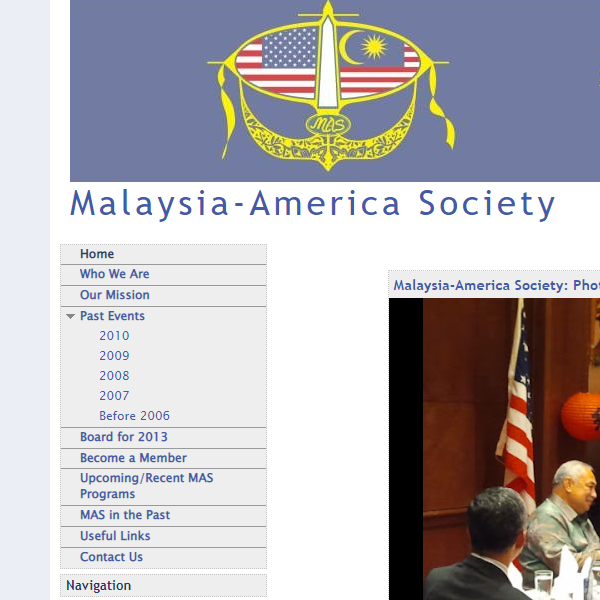 Malaysia-America Society Washington D.C.
The Malaysia-America Society (MAS) is an all-volunteer people-to-people organization dedicated to promoting understanding and friendship between America(ns) and Malaysia(ns). It was founded in the early 1970s by the late Prof. Warren Hunsberger at American University in Washington, D.C.

MAS has no corporate sponsorship, no partisan agenda, and its only advocacy focus is on education/promoting better understanding and relations from the ground up, so to speak, between America(ns) and Malaysia(ns).

The MAS is a nonprofit association whose purpose is to foster friendship, understanding, and goodwill among the peoples of the United States and Malaysia. For this purpose the MAS shall sponsor lectures, seminars, exhibitions, social events and other activities as may seem appropriate to its goals. Membership is open to all who are interested in pursuing and promoting the purpose of the MAS.